---
Inside The Mind Of A Drug Addict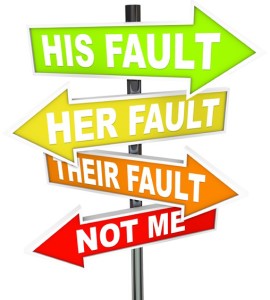 The mind of a drug addict can be defined in a single word, "IRRATIONAL." Druggies are masters at rationalizing and justifying their irrational and destructive behavior. The effects of mind altering drugs and the irresistible desire to "get high" are behind the illogical reasoning.
Many years ago, a mother desperately trying to reach her druggie son approached me for help after an incident in her home. While trying to reason with her adult son about his drug abuse and how it was destroying his life, he shifted into his usual defensive posture. Soon he went from cursing and yelling at his mother to punching holes in the wall.
A few days later I spoke with the druggie about his addiction and how it was destroying his life and his family. His response is classic:
I am not a drug addict. I don't have a drug problem. My mother has problems and you have problems, but I don't have any problems.
Now let's think about his response for a moment. He's been a druggie since his teens, now in his late 20's; no job, no housing, totally irresponsible, living off his mom, borrows money for drugs, constantly high, prone to emotional outburst, curses his mother, destroys her property and causes unbearable heartache, tears and terror to those who love him. Yep, no problem here.
Sadly, the rational of a druggie is at best warped and at worst totally irrational. Their moral conscience is clouded by a drug induced self-deception. The only real problem in a druggies life is "other people." That's right, you, not them are the problem. In a druggies mind nearly every problem in their life resulted from what someone else said or did to them. They live a life of denial, incapable of seeing that they are destroying their lives and hurting the people who love them.
In a druggies mind there is little room for reality. After all, the real world is an unfair, cold, cruel and abusive place where they cannot cope. Getting high transports them into a false sense of peace and freedom from the hell on earth existence of reality. Druggies have never learned to face reality, only escape from it through mind altering drugs. Drugs give them a coping mechanism or the ability to live in the real world without actually feeling or sensing any of its problems happening all around them for which they are mostly the chief cause.
Why do people turn to drugs? Because they make you feel really good in many ways. In case you don't know or forgot, getting high is an extremely pleasurable experience. Drink this, smoke this, snort this or take this pill and soon you will be feeling no pain is why druggies do drugs. The euphoria created inside the druggies mind becomes an irresistible force. Why live straight when you can live on a drug induced high? Druggies hate reality and love to escape into a mind altering euphoria. To the druggie, life sucks and is not worth living without drugs.
Inside the minds of all druggies is a void, an emptiness, a longing, a desire to achieve a state of being that is truly fulfilling and satisfying. The straight life and reality has failed them. They may have tried sex, marriage, education, success, wealth, popularity, fame or other pursuits or experiences and discovered some level of satisfaction, but life and all reality has left them feeling empty or unsatisfied. Drugs will never fulfill the emptiness, they only mask its feelings and minimize it's longing for true satisfaction. The druggies quest for peace, fulfillment and satisfaction through mind altering drugs is a lifelong destructive path filled with many painful consequences.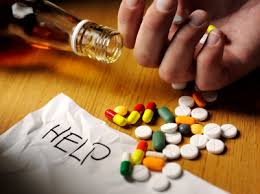 There are many drug rehab programs available today and I suppose one is as good as the next. Many druggies have found help through these rehab organizations and are now on the road to recovery. Over the years I have met folks that call themselves recovering alcoholics or recovering addicts and they praise the rehab programs for helping them. However, my freedom from drugs bypassed rehab and years of recovery as I discovered freedom and complete deliverance from drug addiction when I surrendered my life to God. Strangely enough, I wasn't really seeking any help with my addictions, I was just trying to figure out who God really was. When I sensed His presence and heard His voice speaking to my heart, I knew God was real.
That Sunday night in 1973 God not only forgave all my sins, He changed my life and delivered me from the power of drug addiction by filling the void and emptiness of my heart and mind with His presence. The irresistible desire to escape reality was gone and God became my reality.  All I wanted to do from that moment forward was live in His reality. Amazingly, the power of all addictions in my life were broken and destroyed by the power of His presence and the new life I was given in Christ. 
Years later I remember hearing Larnelle Harris and Sandi Patty singing I've Just Seen Jesus. Perhaps these lyrics will help you understand what happened:
I've just seen Jesus, I tell you He's alive, I've just seen Jesus, Our precious Lord alive, And I knew, He really saw me too, As if till now, I'd never lived, All that I'd done before Won't matter anymore, I've just seen Jesus, And I'll never be the same again.
The power of drug addiction is strong and in this world it will continue to be a major problem, but drugs are no match for the presence and power of God. For God is able to utterly crush and destroy the power of any and all addictions. God is able and willing to meet you right where you are this very moment and transform your life into His reality. And when He does, your life will never be the same again.
Please don't confuse rehabilitation with deliverance and receiving a new life, they are not the same. The goal of rehabilitated is to bring you back to your normal state of being prior to your drug addiction. However, when we truly surrender our lives to God we receive a "new life" that is made alive by the presence of God's Holy Spirit. It is a spiritual life, a "new creation."
 Therefore if any man be in Christ, he is a new creature: old things are passed away; behold, all things are become new. (1 Corinthians 5:17)
All this happens when we get real with God. For me, I had to know if God was real or just some religious myth for weak minded stupid people.  So I said to God, "God, if you are real, then show me, reveal yourself to me." It wasn't long after, God did the very thing I asked and came to me with such love and acceptance that all I could do was surrender my old wretched life to him and receive a new life in Christ.
It is no secret what God can do, What he's done for others he'll do for you, With arms wide open, he'll pardon you, It is no secret what God can do. 

                                                                                — It Is No Secret
If you are uncertain that you are truly born again, please consider the following.
---
Please read:    The Destructive Power Of Addiction
Be sure to share this article with others!
---