---
Intellectual Christianity
Having Christ In Your Head And Not Your Heart Is Like Being Married To Someone You Feel Little For And Care Not To Love.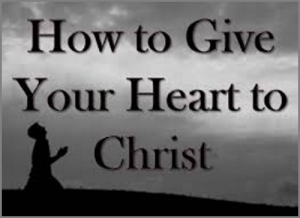 Can we be completely honest with ourselves? While most of us struggle with being absolutely honest with others for various reasons, personal growth depends upon being totally honest with oneself. It is not until we take a serious interest in convincing ourselves that change is necessary, that change is possible. To experience real spiritual change we must rise above denial and conveniently crafted excuses. We must willingly examine who we really are and what we are all about. Dale Carnegie once wrote:
A man convinced against his will is of the same opinion still.
When unwelcomed external forces come to bear upon our minds, reluctant change is possible, but not sincere. Reluctant change anchors our thoughts and ways to our former beliefs and practices while concurrently allowing intellectual acceptance. This change we speak of is not from the heart, but from the head. We simply cannot reason our way out of it, though we care little or nothing for it in our hearts, we yield to it in our heads. Intellectually we believe and accept that God is the Creator, but our hearts are removed far from God. It is like an intellectual hypocrisy that is so deceptive that we convince ourselves we are what we think we are, when in reality we are not the person we believe ourselves to be at all. It's a kind of all in our head Christianity that has no Jesus in our heart.
Our primary focus involves "head knowledge of Christ" vs. "heart knowledge of Christ." Now we understand that intellectual comprehension is necessary, but without our hearts fully embracing the knowledge of Christ, our hearts remain detached and uncommitted. On an intellectual level, we agree that Jesus is Lord and Savior, but our hearts remain disinterested in His Lordship over our lives. The passion, commitment and practices that naturally flow from such a revelation are missing. Our hearts remain filled with the interests, desires and passions contrary to the thoughts, things and ways of God.
Head knowledge apart from heart knowledge produces a religion that falls short of the relationship Christ desires and requires. Many people are trusting in their own self-styled religion that is based on a system of religious views and practices derived from their intellectual head knowledge of God. I believe Whitefield put it best when he wrote:
There are many likewise, who go on in a round of duties, a model of performances, that think they shall go to heaven; but if you examine them, though they have a Christ in their heads, they have no Christ in their hearts.
     George Whitefield, Marks Of A True Conversion
Coming to the saving knowledge of Jesus and being born again is not the same as a self-styled religion. Not all believers are heaven-bound. Not all that attend the church are a living active part of the body of Christ. Not all are "born again" believers. 
James, the half-brother of Jesus, argues in his letter to all believers that even devils or demons believe in God. Believing Jesus is the Son of God and Savior of the world cannot save us if it is limited to our heads and not our hearts. James wrote in his letter:
You believe that there is one God. Good! Even the demons believe that—and shudder. (James 2:19 NIV)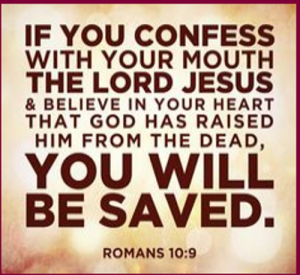 I would submit to you that Satan and all his demons clearly understand who Jesus is and what it means to be a born again believer. Nevertheless, in spite of their abundant knowledge of Christ they have no hope of redemption, destined only to the eternal lake of fire.
The apostle Paul tells us that "Satan himself masquerades as an angel of light" for the purpose lying and deceiving the world. Therefore, intellectual Christianity is a deceptive, counterfeit belief system that masquerades as salvation and deludes us into believing that head knowledge of Christ is sufficient to save us from eternal separation from God—it is not. The words of Jesus offer a sobering perspective:
"Not everyone who says to me, 'Lord, Lord,' will enter the kingdom of heaven, but only the one who does the will of my Father who is in heaven.  22 Many will say to me on that day, 'Lord, Lord, did we not prophesy in your name and in your name drive out demons and in your name perform many miracles?'  23 Then I will tell them plainly, 'I never knew you. Away from me, you evildoers!' (Matthew 7:21-23 NIV)
My friends, there is coming a day when the religious, having only possessed "a form of Godliness," will argue one final time that their head knowledge of Christ and good deeds are sufficient. Unfortunately, on that day they will be found wanting. They will be turned away, not because they failed to do good things, but because they never knew the one and only Savior of the world. Knowing about Christ in their heads and not knowing Him as Lord and Savior of their hearts and lives will cost them everything.
Yes, we must understand and comprehend in our heads, but we must also believe and receive Christ in our hearts.  Consider Paul's message to the Romans:

If you declare with your mouth, "Jesus is Lord," and believe in your heart that God raised him from the dead, you will be saved. 10 For it is with your heart that you believe and are justified, and it is with your mouth that you profess your faith and are saved. (Romans 10:9-10 NIV)
Heartfelt salvation that results in being born again, looks and feels much different than head knowledge of Christ. It is easily identified by the genuine fruit (works) it bears. Here are 15 symptoms that indicate you may be an intellectual Christian.
  Confesses to believe in God, but does not behave as a believer.

  Claims to love God, but has little or no love for others.

  Believes in worship, but abstains from worshiping.

  Has favorite Bible verses, but does not submit to or follow the Bible.

  Says that God is all-powerful, but has no faith to believe God for anything.

  Occasionally reads the Bible, but is not a student of the word.

  Unclear about personal sins, but easily identifies sin in others.

  Listens to sermons and teaching, but takes nothing to heart (unchanged).

  Believes in prayer, but has little or no prayer life.

  Seeks happiness in life, but does not experience the "joy of the Lord."

  Capable of sounding like a believer, but seldom looks like one.

  Claims to be a committed Christian, but doesn't commit to anything.

  Seldom forgives, quick to condemn.

  Can defend and argue beliefs, without actually living them.

  Boast of faith, but has no works (fruit).
We began this article with the question; "Can we be completely honest with ourselves?" If somehow you discovered that Christ is not Lord of your heart and life, perhaps today is your day of total surrender to God.
If you have been encouraged by New Life Exchange, you can share us on Facebook or other social media sites at the bottom of this page. Thanks for sharing!
---