5 Facts That Will Change Your Life Forever
There is nothing you can do to make God love you.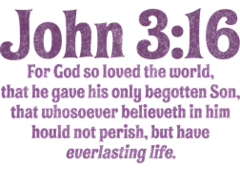 God loves you right where you are, right now. He has always loved you even though you may not have known. You are a special unique person created in the image and likeness of God and deeply loved by Him. This love compelled God to send His Son, Jesus, to rescue us from our sins. The Bible speaks clearly of His Love.
But God demonstrates his own love for us in this: While we were still sinners, Christ died for us. (Romans 5:8)

For God so loved the world that he gave his one and only Son, that whoever believes in him shall not perish but have eternal life. (John 3:16)
God proved his love by paying the ultimate price (death) to rescue us from our sins while we were still living outside of His love. Perhaps this illustration will say it better.
Imagine a young teen that chooses to leave home against his parent's better judgment and sets out on his own. His decision to live outside of his parent's guidance and love has cut him off from the benefits of that loving relationship. Surely his parents love him, but he has severed ties and moved away. To regain what was lost he must humble himself and return home.  So it is with God's love.  If we want to experience God's love, we must humble ourselves and return to Him.
God wants to help you! 
Jesus purpose in coming to earth was not to condemn or punish us, but to make a way for us to return to God's abundant love. The following verses make my point. 
For God did not send his Son into the world to condemn the world, but to save the world through him. (John 3:17)

I am come that they might have life, and that they might have it more abundantly. (John 10:10)
God wants to help you because he loves you. When you truly understand the depth of His love and that He really cares about you, you will love him back. This is what the Apostle John had in mind when he wrote:
We love him, because he first loved us. (I John 4:19).
If we resist or reject His loving help, we will remain outside of his loving care. Jesus is speaking in the following verse.  Consider the underlined words carefully.
The Spirit of the Lord is upon me, because he hath anointed me to preach the gospel to the poor; he hath sent me to heal the brokenhearted, to preach deliverance to the captives, and recovering of sight to the blind, to set at liberty them that are bruised, to preach the acceptable year of the Lord.  (Luke 4:18)
As you can see from Jesus own words, He has come to help you!
God promises to forgive your sins, and remember them no more.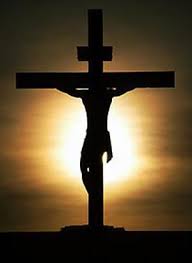 It is an indisputable fact that we are all sinners. The penalty for sin is eternal separation from God. This presents a dilemma because we are unable to stop sinning. There is and was no way of escaping our sinful nature without help. So, Jesus, being motivated by His amazing love for us volunteered to take upon himself the full and complete punishment for our sins. 
God made him who had no sin to be sin for us, so that in him we might become the righteousness of God. (Romans 5:21)
The total forgiveness of sins past, present, and future is just one of the awesome benefits of living inside the love of God. Because Jesus accepted full responsibility for our sins and paid the penalty, God promised to wipe the slate clean.  God even promised to go a step further and to never hold our sins against us.
For all have sinned and fall short of the glory of God, and are justified freely by his grace through the redemption that came by Christ Jesus (Romans 3:23-24)

Blessed is the man whose sin the Lord will never count against him. (Romans 4:8)
The removal of sin from your life is free, but not automatic. You must turn to God.
Repent, then, and turn to God, so that your sins may be wiped out, that times of refreshing may come from the Lord, (Acts 3:19)
As you can see, God truly wants to forgive your sins, but you must first turn to Him. Remember, God loves you and only wants what is best for you.
God desires for you to have a personal relationship with Him.
Many people have had an experience with God, but a personal relationship is quite different.  It's not a onetime experience, but a lifelong relationship. The whole idea of turning to God in repentance is to begin a new relationship with Christ. God wants to be close to you.  He loves you.  He won't hurt you or make your life miserable. Just ask anyone who has a real relationship with God; they speak of the joy, peace, strength, comfort, wisdom, and love that is part of a real relationship with Christ. 
My sheep listen to my voice; I know them, and they follow me. (John 10:27)
Where does new life begin?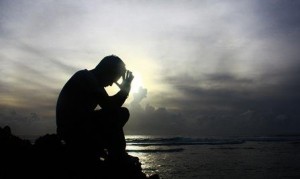 Life begins with real faith. Not faith in the unknown, but faith in a person and his word.  That person is the Lord Jesus Christ. He is God's answer to man's condition.
If you are serious about wanting to know God and receive a "New Life," please read the following scriptures. If you do what they say, you can receive a new life in Christ. The Apostle Paul is writing to the church at Rome and talking about Jesus. He explains what needs to take place in your heart and mind in order to be "born again."
But what does it say?  The word is near you; it is in your mouth and in your heart, that is, the word of faith we are proclaiming: That if you confess with your mouth, 'Jesus is Lord,' and believe in your heart that God raised him from the dead, you will be saved.  For it is with your heart that you believe and are justified, and it is with your mouth that you confess and are saved.  As the Scripture says, 'Anyone who trusts in him will never be put to shame.'  For there is no difference between Jew and Gentile—the same Lord is Lord of all and richly blesses all who call on him, for, everyone who calls on the name of the Lord will be saved." (Romans 10:8-13 NIV)
If you are uncertain that you are truly born again, please consider the following.
You may also want to read: Are You Reall Born Again