---
Real Life Transformations
Click the "read…" or "video…" link below for real life stories of people just like you.
| | |
| --- | --- |
| My Testimony | by April Bertucci |
| How I Received A New Life | by Ken Thornbury |
| Let Me Live Or Let Me Die | by K. Durkovic |
|  Changed By His Love | by Bob Chopin |
| My Testimony | by K. Soomros |
| Married Couple Receive Salvation | by Craig & Tamira, video |
| Ex-Porn Star Born Again | by Shelly, video… |
| How I Came to know God | by Alison, video… |
| Dying Man's Last Words To You | by Hebert, video… |
| She Was A Good Person | by BBC, video… |
| Addie's Salvation Testimony | by Addie, video… |
| My Spirit Was Hungry For God | by Connie, video… |
| Saved From Homosexuality after 27 years | by David, video… |
| President Bush: Christ Changed My Heart | by George, video… |
| Muslim Man Repents and Turns To Jesus | by Faisal, video… |
| Tough Girl Doing Bad Stuff Gets Saved | by Stephanie, video… |
| Party Boy Finds Salvation In Christ | by Tyler, video… |
| Lifehouse's Everything Skit | by Lifehouse, video… |
---

---
How to Organize And Write Your Testimony.
NLE Global Reach will take your life-changing story around the world. Sharing how Jesus changed your life is something that every born again believer should do! Jesus said, "you shall be my witnesses." Your personal experience will awaken hope in the hearts of those who read it. The global impact of reaching countless thousands with the "Good News" is immeasurable. By writing your testimony and publishing it on the internet you are taking the message of hope to the "ends of the earth."
No one in the world can tell your story better than you. Your experience is unlike any other because you are unique. There are unsaved individuals that will identify you and your story as they read or view your testimony. We hope you will tell your story so others might be saved through your unique witness. Yes, you are putting yourself out there for the world to see, but when we consider how His love transformed our lives and the price He paid for our salvation it seems like such a small thing to do. Just follow these 3 easy steps:
1. Before You Received A New Life.
Write a brief description of what your life was like before you were born again.
Make a facts list about your thoughts, feelings, attitudes, desires, concerns, beliefs, and practices in general.
Describe your relationship with God or church attendance. What did you really think about God, the church, religion etc.? Did you read the bible or believe it was God's word?
2. How Did You Come To Repent And Ask Christ To Be Your Lord?
What activities preceded or influenced your decision? Were you at home reading the scripture, at a bible study or church service?
Explain where, when and how you realized your need for God's forgiveness, how you prayed and asked the Lord to come into your heart.
Share as specifically as possible what happened when you prayed to receive a new life. How did you feel or behave? Where you kneeling, standing, crying, afraid, happy or relieved?
3. Share How Your Life Has Changed Since You Were Born Again.
Have your priorities, values, activities, outlook, feelings etc. changed?
Share about your daily relationship with the Lord and what it means to you.
Share about your outlook on life and what it means to be forgiven and born again.
How has God's presence changed you and the way you relate to others e.g., wife, children, parents, friends, strangers etc.?
Explain what God means to you in your own words.
Try and contrast life before and after salvation.
Share about your passion and love for God, others and family since Christ has become Lord of your life.
---

---
Your Experience Will Touch People Around The World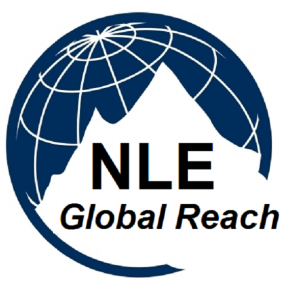 Your salvation story will be viewed by tens of thousands around the world. Just look at the nations that are currently accessing New Life Exchange. Currently, we are reaching about 70 countries. God can use your life-changing story to bless others.